Monday Morning Digest: Breakout Stars Ready to Dominate
Upgrade Digest
7 OF 10

Paul Sancya/Associated Press
The start of training camp offers us our first look at units and positions teams spent big bucks and high draft picks to improve this offseason. Will they live up to the expectations and the price tag? Time will tell. Until then, all eyes are on the new guys.
Running back: The Lions
Second-round pick Kerryon Johnson and veteran LeGarrette Blount bring explosive big-play potential and rugged interior running to a backfield that produced just one run longer than 40 yards in the past three years and hasn't cracked four yards per carry since 2013. This year, the Lions' only effective running play won't be a swing pass to Theo Riddick.
Receiving corps: The Bears
Allen Robinson, Taylor Gabriel, rookie Anthony Miller and Philly Special specialist Trey Burton provide a mix of ball skills, speed and versatility that will get a further boost if perennial prospect Kevin White finally gets healthy. No more Tanner Gentry, Tre McBride, Deonte Thompson and Markus Wheaton! Also, no more John Fox helicopter-parenting for Mitchell Trubisky!
Offensive line: The Giants
New left tackle Nate Solder is the highest-paid lineman in the NFL. Second-round pick Will Hernandez is expected to make the interior line his personal mosh pit. Ereck Flowers moves from left to right tackle like that lumpy old recliner you don't want to sit in anymore but cannot afford to replace yet. Let's not buy retirement gifts for Eli Manning until we see what he can do, but he does figure this season to have a good running game and more than 0.04 seconds to get rid of the ball on every down.
Defensive line: The Buccaneers
Last year, they recorded just 22 sacks. This year, the Bucs added Jason Pierre-Paul and Vinny Curry, plus rookie defensive tackle Vita Vea to help Gerald McCoy cause mayhem in the middle. In a division with two former MVPs and Drew Brees at quarterback (Brees has never won an MVP award. Seriously. Look it up!), a little pressure will go a long way.
Linebacker: The Raiders
Derrick Johnson, Tahir Whitehead and Emmanuel Lamur may sound like your basic Jon Gruden free-agent binge (ancient guy and two randos who fell into the shopping cart). But last year, the Raiders stopped just short of suiting up coach Jack Del Rio, general manager Reggie McKenzie and coordinator Ken Norton Jr. at linebacker.
Secondary: The Rams
Bold prediction for the Marcus Peters-Aqib Talib cornerback tandem: They will only allow 25 combined completions all year—but each one will result in a 50-plus-yard touchdown after they bite on a pump fake.
Special Teams: The Seahawks
Jason Myers (cut by the Jaguars last year) and Sebastian Janikowski (40 years old, missed 2017 with a back injury) will compete for field-goal duties, while fifth-round pick (!?) Michael Dickson pushes Jon Ryan at punter. After living through the nightmare that was 2017 Blair Walsh, their special teams needed to be improved, but folks…I'm starting to think the Seahawks front office is broken.
Digest Sportsbook
8 OF 10

John Froschauer/Associated Press
Need to scratch that NFL wagering itch (especially now that a legal sportsbook may have just opened at your local racetrack or corner gas station) but can't bring yourself to put money on the Hall of Fame Game? Over/under bets on 2018 win totals are just what you need! Make smart picks like these now, and you'll be sitting pretty when these (mostly) undervalued teams clear the "over" by December. (Lines via OddsShark.)
Browns: 5.5 wins. Over
A shocking number, considering the Browns' offseason additions, positive vibes around the organization and the fact that no one seriously thinks they are losing on purpose anymore. The Bengals' over/under is at 6.5, which is also low, with the Ravens' number at a very Ravens 8. Are there wiseguys out there who think the Steelers are going 18-and-negative-2 this year?
Colts: 6.5 wins. Over
Get some of this action now before GIFs of Andrew Luck throwing regulation footballs cause this line to climb into the eight-win range.
Rams: 10 wins. Over
The wagering public hasn't caught up with how weak the rest of the NFC West is. Half the Rams defense could either be suspended or setting fire to each other's lockers by Thanksgiving (or both), and they should still clear 10 wins.
Seahawks: 8 wins. Under
Digest doesn't usually believe in betting the under, because rooting for losses can make you neurotic, but this over/under is leaning more toward reflecting the Seahawks' having an 11-5 reputation than the reality of their having a 5-11 roster. Russell Wilson can only win so many games all by himself, as the Seahawks offensive line has forced him to demonstrate for the past three years.
Hall of Fame, Class of 2019: Bold Predictions!
9 OF 10
David Zalubowski/Associated Press
Congratulations to the NFL Hall of Fame Class of 2018, which will be inducted next weekend: Bobby Beathard, Robert Brazile, Brian Dawkins, Jerry Kramer, Ray Lewis, Randy Moss, Terrell Owens and Brian Urlacher!
That was alphabetical order. We weren't "snubbing" you, T.O., by listing you behind players who waited, like, 40 years longer than you for the honor. Please, don't hold your own ceremony in a separate article! Oh dear, he's gone.
Anyway, it's time to look ahead to 2019 and see what the next Hall of Fame class will look like. This group is selected based on both merit and my years of psychoanalysis of the group dynamics of the selection committee, a group of bright, dedicated individuals (and friends and colleagues) who sometimes get a bit irrational when locked in a room together.
Here's the class of 2019:
Tony Gonzalez
The greatest tight end ever to be criticized for his blocking for 17 years, whose career began about 20 years after everyone stopped really caring about tight end blocking.
Edgerrin James
James is the only running back on the docket, making him an appealing candidate with the high-profile receivers gone, all the offensive linemen (Tony Boselli, Alan Faneca, Steve Hutchinson and Kevin Mawae) perennially splitting the ticket and some other Colts superstars on the horizon. Also: truly deserving candidate, a signature player of his era, etc.
John Lynch
Dawkins' induction clears the path for Lynch, who needs to be waved through so the committee can enshrine…
Ed Reed
…whose induction will pave a smooth path for Troy Polamalu, whose enshrinement will prevent a logjam at safety and make the snubbing of Steve Atwater because of the weird anti-Broncos bias even more obvious. (Yes, Dawkins and Lynch were both briefly Broncos. Shhh…the committee has forgotten!)
Ty Law
Law will get in so he isn't shunted behind fellow cornerback Champ Bailey, who enters his first year of eligibility in 2019. Bailey's omission will be interpreted as either a snub or anti-Broncos bias. It's not a snub. Seriously, it always turns into a thing when a Broncos defender tries to enter the Hall of Fame.
Johnny "Blood" Robinson
The best player on the Senior Committee docket: a six-time All-Pro who was overlooked, in part, because there were a lot of late-60s Chiefs in the queue.
With Robinson and Gonzo in the class, book the Chiefs for next year's Hall of Fame Game. And if you don't like this class: There are about 100 deserving candidates, and we can only pick a handful.
The Ultimate Monday Morning Digest Rooting Guide for New NFL Fans!
10 OF 10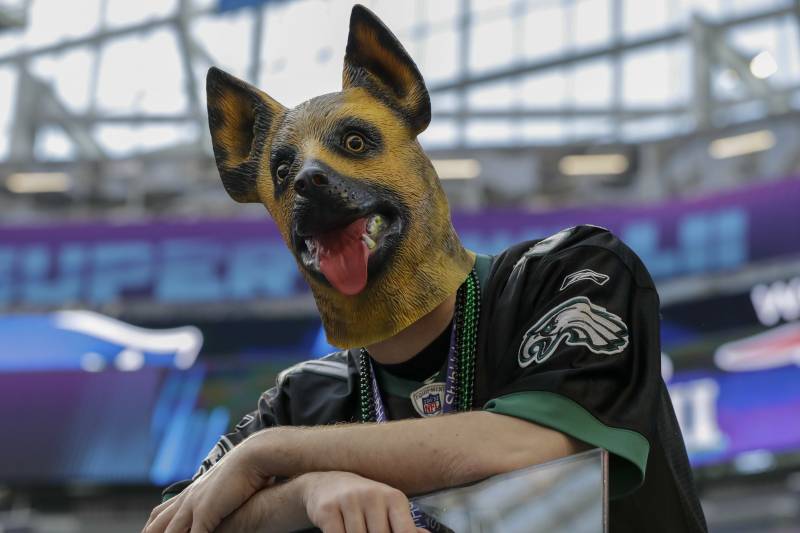 Chris O'Meara/Associated Press
Are you new to the NFL? Tired of the local team and seeking a new rooting interest? A casual fan or a seven-year-old finally ready to make a commitment by choosing a favorite NFL team? Well, you're in luck. This quick-'n'-easy rooting guide will help you select the team that's just right for you!
Front-runners: The Patriots
The Eagles won the Super Bowl, but the Patriots provide everything a front-runner craves: a high probability of winning, an underdog angle so the front-runners can claim they aren't front-running and old Tedy Bruschi jerseys you can purchase on eBay so you can swear you are a "longtime diehard!"
Offense lovers: The Steelers
The Steelers will light up the scoreboard with video game cover boy Antonio Brown, franchise-tag martyr Le'Veon Bell, end-zone improv comic JuJu Smith-Schuster, a solid line, a fleet of secondary weapons and the lovable-and-cuddly Ben Roethlisberger steering the ship. If Grandpa asks, say you love 'em for the Steel Curtain defense; Grandpa thinks that's still a thing!
Defense lovers: The Jaguars
Come for the sacks and pick-sixes; stay to hear announcers pat Blake Bortles on the back after every 10-yard play-action pass like he's a preschooler throwing his first spiral with a Nerf ball.
Balance lovers: The Saints
"You see, Timmy, even a Hall of Famer like Drew Brees needs a solid defense and a running game to do more than go 7-9 every year. That should teach you something about the importance of teamwork." (Congratulate self on a Father of the Year-worthy object lesson, pour self another midmorning Scotch.)
Nature-nurture argument lovers: The Vikings
Does the quarterback make the team great or vice-versa? The Vikings added tabula rasa starting quarterback Kirk Cousins to their championship-caliber roster to answer this very question. Cousins costs them $84 million, but any college professor can tell you that research is always expensive.
Stat lovers: The Browns
Six or more wins will prove that deposed Moneyball vegan Sashi Brown's plan was right all along. Five or fewer will be blamed on Hue Jackson and the new front office. Among analytics hipsters, falsifiable hypotheses are for chumps.
"Own the haters"-types: The Raiders
Guys, Jon Gruden only made it look like he took the Raiders' money, hired his old poker buddies as coaches, signed guys who had big Monday Night Football games in 2015 and ordered the whole organization to return to the dial-up-modem days. He'll have the last laugh when he proves you can build a Super Bowl winner by being outdated and random!
Political progressives: The Eagles
If you don't know why, you aren't listening.
Political conservatives: The Cowboys
They've boldly aligned themselves with an unpopular president and an offensive pizza magnate, against the wishes of their fellow owners and the players union. Come to think of it, Dez Bryant may be on to something…
Political Archconservatives: No one
You aren't supposed to watch football anymore. Sheesh. Read the memos.
Anarchists: The Rams
Basically an Arkham Asylum video game, with Aaron Donald as Financially Disrespected Bane.
Masochists: The Falcons
After a few years, annual playoff disasters start to hurt soooo good.
Bandwagon-jumpers: The 49ers
Just stay on the bandwagon for another year or two until the Niners are actually good; that way, no one can accuse you of front-running!