Final MLB Trade Predictions for All 30 Teams 1 Day from the Deadline
Seattle Mariners: They'll Nab Matt Harvey for Their Rotation
25 OF 30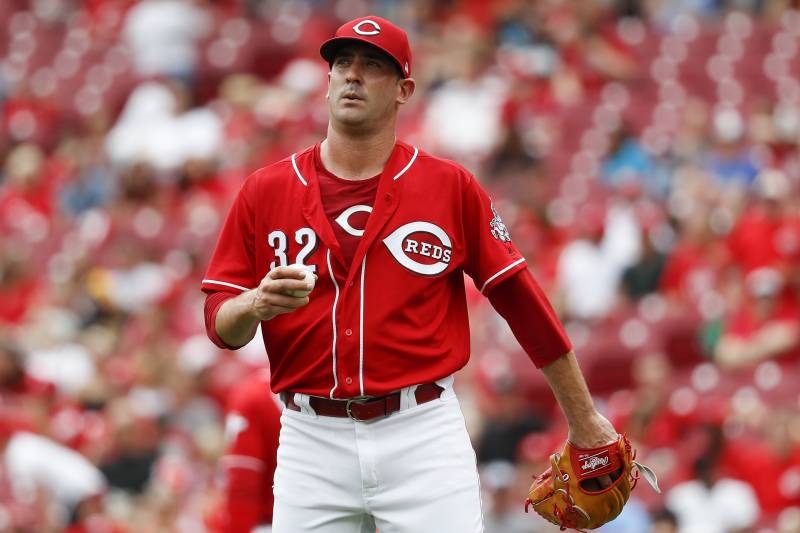 John Minchillo/Associated Press
The Seattle Mariners have already deepened their lineup and bullpen through trades for Denard Span, Alex Colome and, most recently, Sam Tuivailala.
They still haven't addressed their biggest need, however: their rotation. This should be their excuse to make good on their reported interest (per Crasnick) in Matt Harvey.
Harvey has gone from a 7.00 ERA with the Mets to a 4.44 ERA with the Reds, and even that doesn't fully cover the strides he's made. His fastball velocity is getting better and better over time, and his contact rate has recently begun to follow suit.
These things make Harvey as good an upside play as anyone for the rest of the season. Since their potential prizes include a wild-card berth or, even better, an AL West title, the Mariners are just the team to gravitate toward such a play.
St. Louis Cardinals: They Won't Go as Far as Trading Matt Carpenter
26 OF 30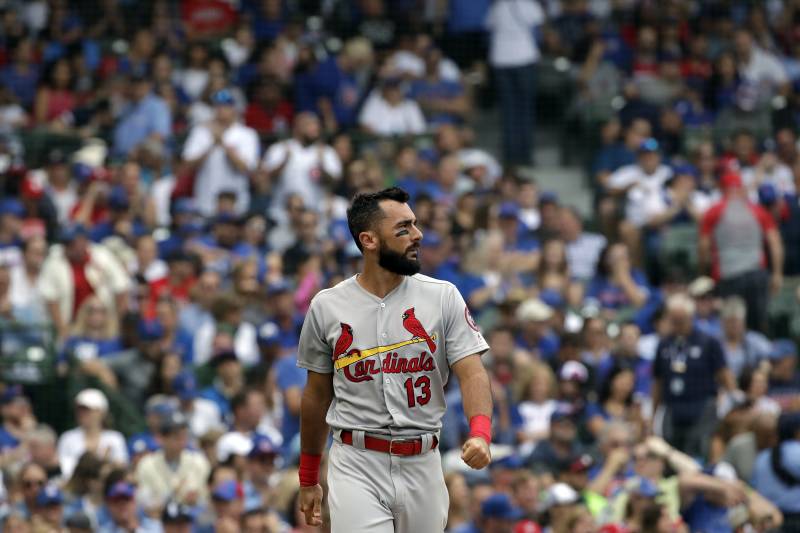 Nam Y. Huh/Associated Press
Mike Matheny was just the beginning. Since sacking their manager on July 14, the St. Louis Cardinals have also been doing some house-cleaning with their roster.
Although the effort is bound to continue up to and perhaps beyond the trade deadline, Matt Carpenter almost certainly won't be a part of a purge.
Since he's been getting hotter as the Cardinals have been getting colder, there's been some speculation (including by FanGraphs' Craig Edwards) that they'll consider cashing in his sky-high trade value. In addition to a career-best .953 OPS, Carpenter has a team-friendly contract that runs through 2020.
But as easy as it is to speculate, it's harder to see the Cardinals actually following through on a Carpenter trade. They're only 5.0 games out in the NL wild-card race, and they clearly plan on contending in 2019 no matter what happens this year.
In either event, they're best served holding on to their best hitter.
Tampa Bay Rays: They'll Hold on to Wilson Ramos, At Least
27 OF 30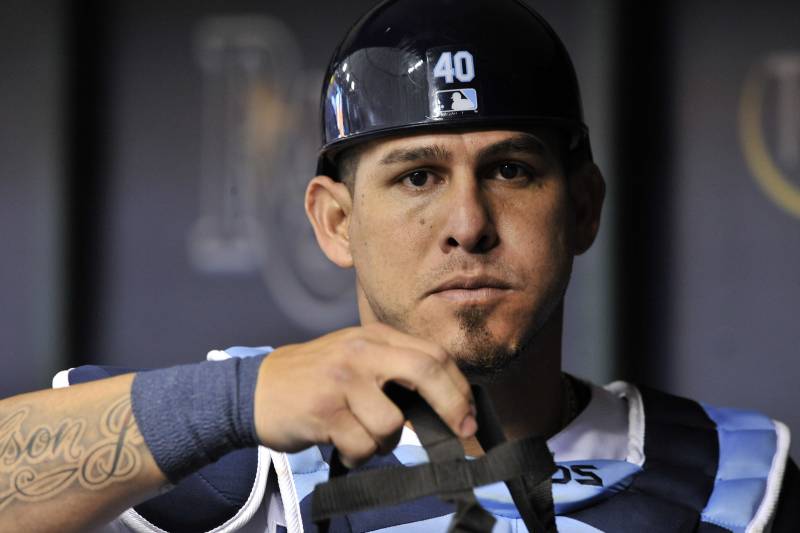 Steve Nesius/Associated Press
If the Rays do trade Chris Archer, he'll be added to a list of departed assets that already includes Denard Span, Alex Colome, Nathan Eovaldi, Jonny Venters, Brad Miller and Matt Andriese.
So, the question here is who won't be traded by the Rays before Tuesday's deadline. To this end, Wilson Ramos is really the only safe bet.
Ramos had been enjoying a return to form in the first half of 2018. Through 78 games, he put up an .834 OPS and slugged 14 home runs. Factor in his modest $8.5 million salary, and he was positioned to be one of the top rentals on the market.
But then Ramos went on the DL with a hamstring strain just before the All-Star break. He could still be traded, but a contender probably won't give the green light until he shows he's healthy. That won't happen until the August waiver period.
Texas Rangers: They'll Keep Adrian Beltre
28 OF 30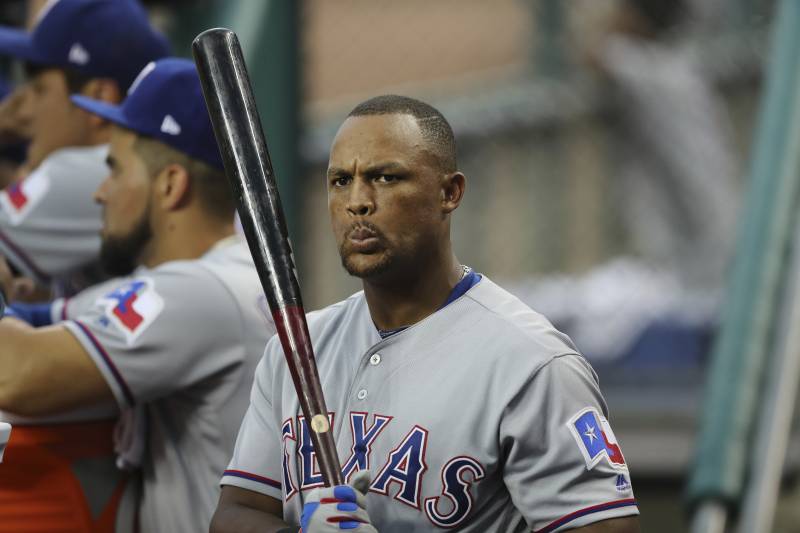 Carlos Osorio/Associated Press
Cole Hamels is already out the door in Texas. Up next should be Keone Kela, Jose Leclerc and perhaps Jake Diekman.
Adrian Beltre could also go, but the odds favor the future Hall of Famer staying with the Rangers.
According to MLB.com's TR Sullivan, Beltre will waive his 10-and-5 rights only if a trade gives him "a real chance to win." Since they're not currently slated to make the playoffs, this could complicate a potential trade to the Braves, who have showed up more frequently in Beltre rumors than any other team.
Regardless, Jeff Wilson of the Star-Telegram heard this: "One baseball source downplayed the Atlanta Braves' interest in Beltre, who has given them the impression that he wants to remain with the Rangers."
This could be the Red Sox's cue to pursue a reunion with Beltre. But if they do indeed have a shot at Brian Dozier, here's guessing they'll prefer him.
Toronto Blue Jays: They'll Keep Their Controllable Guys
29 OF 30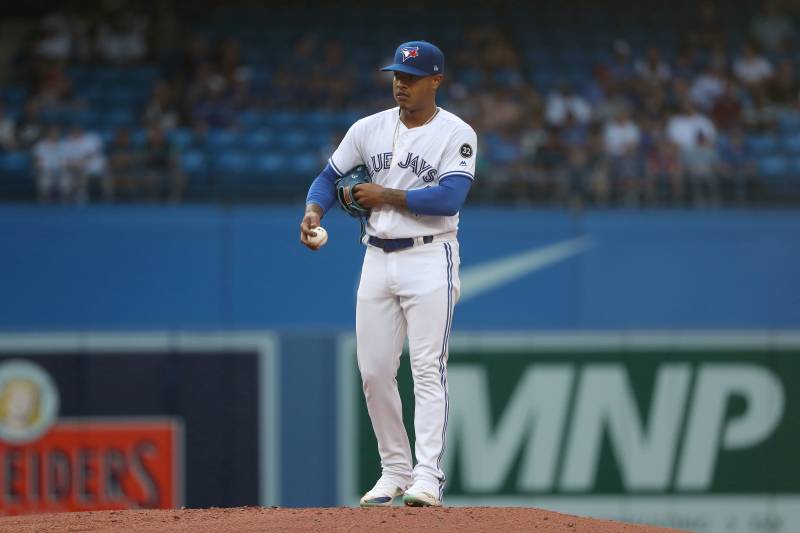 Tom Szczerbowski/Getty Images
The Blue Jays only scratched the surface of their rentals when they traded J.A. Happ and Seunghwan Oh. Including Curtis Granderson, there's plenty more where they came from.
Toronto's best trade chips, however, are the guys they control beyond 2018. Those include Justin Smoak, Kevin Pillar, Aaron Sanchez and, perhaps best of all, Marcus Stroman. According to Morosi, the Braves are one team that has reached out about Stroman.
However, the Blue Jays don't have much incentive to deal Stroman now. His value has been sunk by injuries and a 5.20 ERA, so they'd be selling low on him.
Besides, by acquiring two MLB-ready players in Brandon Drury and Billy McKinney, the Blue Jays just made a play for 2019 in the Happ trade. If everyone else stays put and Vladimir Guerrero Jr. and Bo Bichette live up to expectations, that play could very well work out.
Washington Nationals: They Won't Trade Bryce Harper
30 OF 30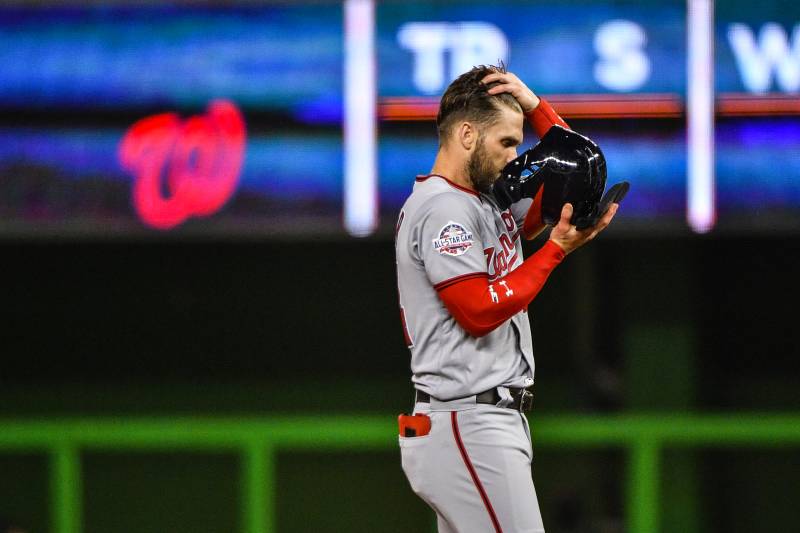 Mark Brown/Getty Images
The Nationals can see the writing on the wall at this point in their hugely disappointing season. According to Passan, they've begun gauging interest in the pieces they have to sell.
By far their biggest trade chip is Bryce Harper, who's due for free agency at the end of the year. But that's where GM Mike Rizzo wants everyone to check themselves.
"Something extreme would have to happen for us to consider moving him," Rizzo told Sherman.
This would presumably involve a contender making the Nationals an offer that they deem worthy of Harper. This could prove difficult. The Nationals surely value the former MVP as a superstar. In reality, he's merely been a star this season and for most of his career.
There's also the question of whether the Nats are truly dead yet. Because they're still very much in the NL wild-card and NL East races, they may not be. At least, not dead enough to deal the cornerstone of their lineup.