Final MLB Trade Predictions for All 30 Teams 1 Day from the Deadline
New York Yankees: They'll Bring Back Curtis Granderson
19 OF 30
Derik Hamilton/Associated Press
Just when the New York Yankees seemed to have everything they needed following trades for Britton and Happ, a wayward fastball struck and broke Aaron Judge's wrist.
According to Sherman, Yankees general manager Brian Cashman understands he doesn't have much choice but to scour the market for an outfielder. Among his most readily available options is to reunite with Granderson, who wore pinstripes between 2010 and 2013.
Granderson is no longer the 40-homer slugger that he was with the Yankees. But his .756 OPS is proof that he can still hit. He's also held his own at all three outfield spots for the Toronto Blue Jays this year.
Throw in how Granderson is only making $5 million, as well as how the Blue Jays and Yankees should be plenty familiar with each other after the Happ trade. What you get is a recipe for a deal.
Oakland Athletics: They'll Commit to Starting Mike Fiers
20 OF 30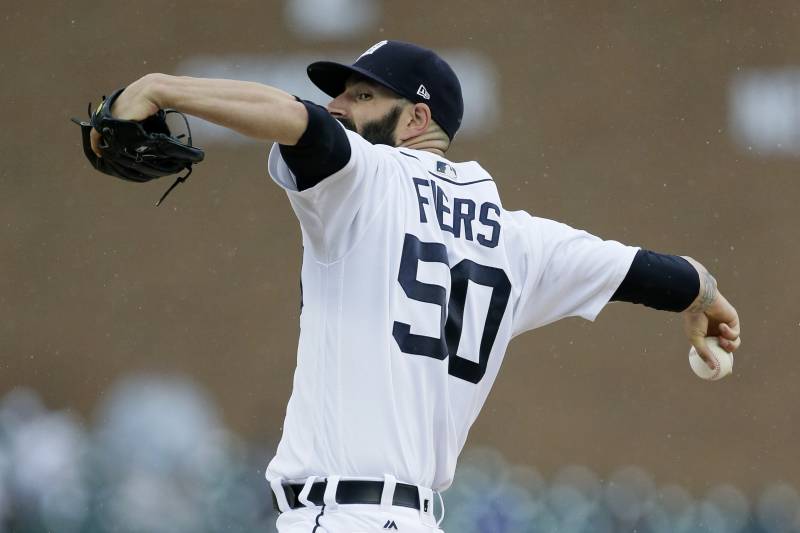 Duane Burleson/Getty Images
The Oakland A's have been one of the hottest teams in baseball since June 16, and they secured one of MLB's better bullpens when they acquired Familia on July 21.
Their next task must be to address a rotation that could use some reliability after staff ace Sean Manaea.
For this, Susan Slusser of the San Francisco Chronicle reports the A's aren't "particularly enthusiastic" about the starting pitching market. But if they do trade for a starter, chances are they'll copy the low-risk, high-reward formula that produced their deal for Familia.
Fiers would be perfect.
He's been on Oakland's radar, according to Jon Paul Morosi of MLB.com, and his main attractions include his control and his ability to eat innings. To boot, the Coliseum may be the ideal park for curing his home run problem. Per ESPN's park factors, it's the least homer-friendly ballpark in the American League.
Philadelphia Phillies: They'll Stop at Asdrubal Cabrera
21 OF 30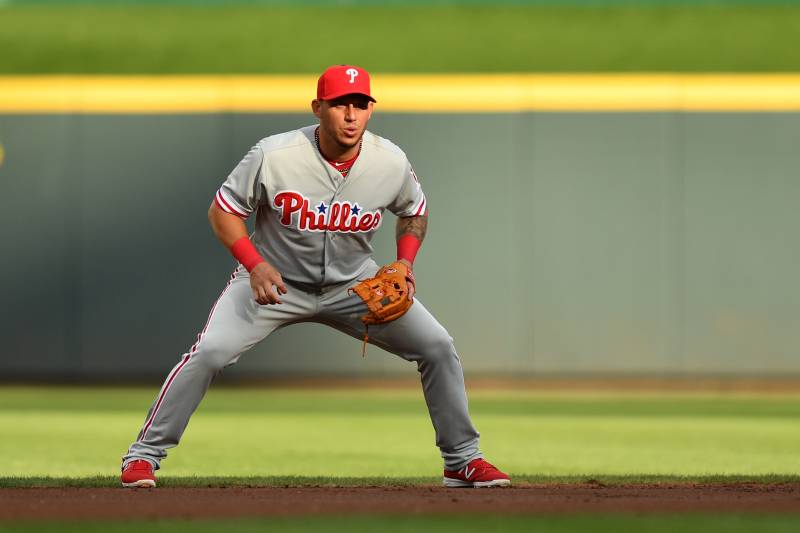 Jamie Sabau/Getty Images
The Philadelphia Phillies philled…er, filled their biggest need when they acquired Asdrubal Cabrera. He's far from the best defender they could have added at shortstop, but the position sorely needed his bat.
What's next for the Phillies? Potentially nothing, according to GM Matt Klentak.
"I wouldn't rule out another move, but I wouldn't predict one either," he said, per Jim Salisbury of NBC Sports Philadelphia.
The Phillies are already in first place and playing better than any other team in the NL East, to boot. And because their bullpen is doing its part with a 2.71 ERA in July, what had been the team's biggest non-shortstop need has suddenly taken care of itself.
All these things considered, Klentak has license to stand pat ahead of the deadline.
Pittsburgh Pirates: They'll Make Good on Their Interest in Keone Kela
22 OF 30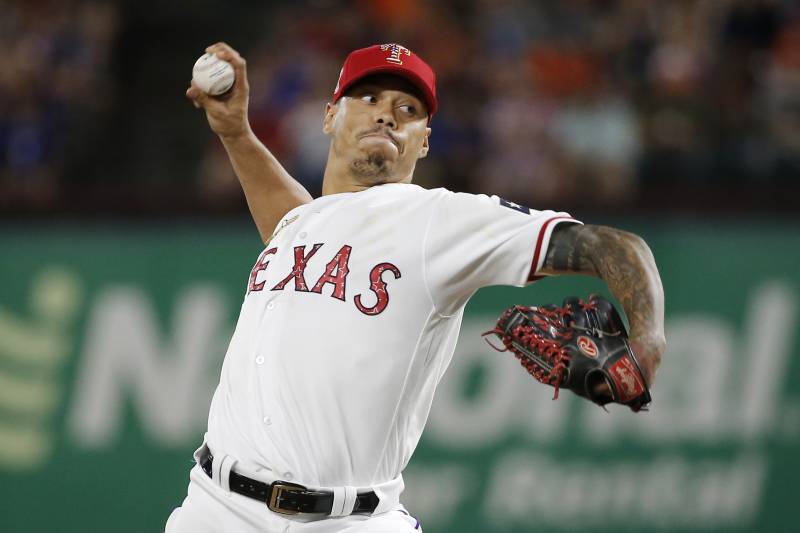 Brandon Wade/Associated Press
In no time at all, the Pittsburgh Pirates have transformed from an obvious seller to a potential buyer.
"We would love to add," GM Neal Huntington said, per Stephen J. Nesbittof the Pittsburgh Post-Gazette. "If there's something out there that makes sense and makes us better, we're absolutely open to that."
The Pirates are relatively short on obvious needs, but a bullpen that's produced just a 4.25 ERA could use some extra upside. That explains their "legitimate interest" in Keone Kela, according to Evan Grant of the Dallas Morning News.
The Rangers right-hander has had his ups and downs, but he's only 25 and racked up 11 strikeouts per nine innings throughout his career. At work, there is a fastball that sits at 96.8 mph.
That heater would fit well in a Pittsburgh pen that's built on high-speed fastballs. And since Kela is controlled through 2021, the Pirates would have him for a while after 2018.
San Diego Padres: They'll Pull off a Chris Archer Surprise
23 OF 30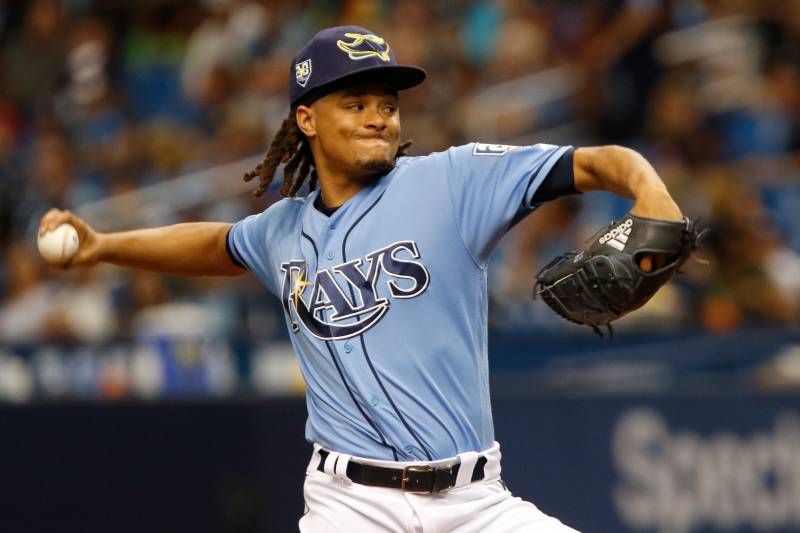 Joseph Garnett Jr./Getty Images
Since they're at the bottom of the entire National League with a 42-66 record, the San Diego Padres don't fit the usual profile of a trade deadline buyer.
They've nonetheless been connected to some of the best pitchers on the market, and they're doing more than just kicking tires. Per Heyman, they're the favorites to land Chris Archer.
As strange as it may seem, now actually is a good time for the Padres to pursue the Rays ace. They have more than enough prospects to deal, and adding to their rotation now could be instrumental in turning them into a contender in the near future.
The Padres also match up well with the Rays. Top catching prospect Francisco Mejia, whom the Padres just acquired in the Brad Hand/Adam Cimber trade, is needed more in Tampa Bay than in San Diego. The Padres also have spare outfielders to offer.
San Francisco Giants: They'll Stand Pat
24 OF 30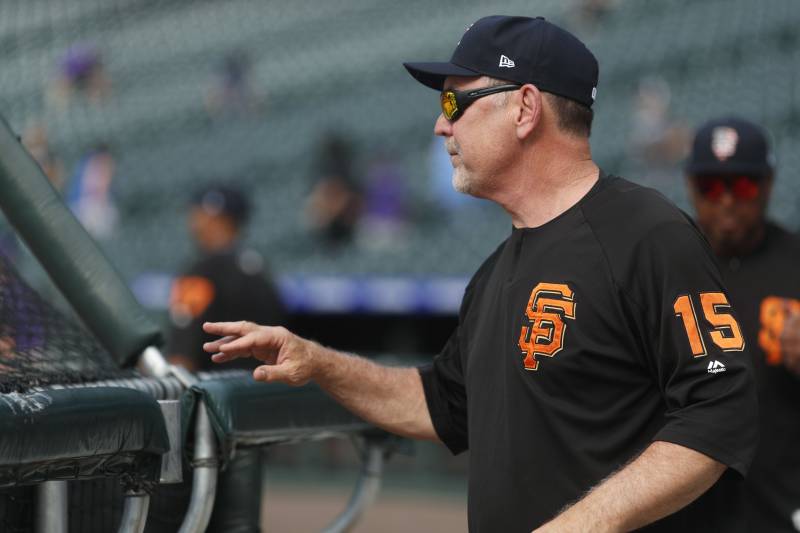 David Zalubowski/Associated Press
At this point, the San Francisco Giants need to seriously consider selling.
They're 9-14 in July, and the injury bug just won't leave them alone. They're already missing Brandon Belt, Joe Panik, Hunter Strickland and Jeff Samardzija, and now there's renewed concern over Johnny Cueto's elbow.
However, selling typically isn't in the Giants' character. And since they're still only six games out in the NL wild-card race, it's hard to imagine that they're in a rush to abandon their principles.
This is not to suggest that the Giants will be looking to buy in these final hours before the deadline. Even if they wanted to, their hands are bound by a weak farm system and their luxury tax situation.
Rather, the guess here is that they'll end up doing nothing and hope that August brings some clarity. Either they'll play their way back into the race, or they'll look to see what they can do in the waiver period.