Final MLB Trade Predictions for All 30 Teams 1 Day from the Deadline
Cincinnati Reds: They'll Trade Matt Harvey and Stop There
7 OF 30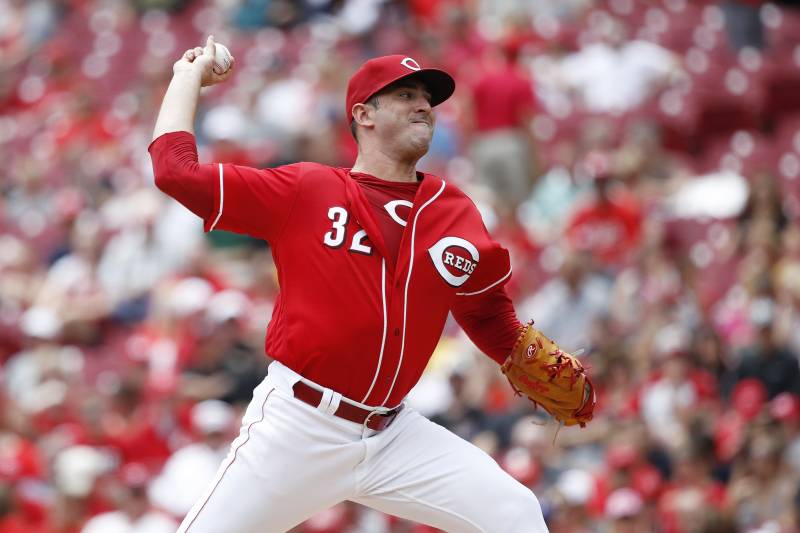 Joe Robbins/Getty Images
The Cincinnati Reds have been competitive under interim manager Jim Riggleman, and almost all of the players who've made it possible will still be around in 2019.
The lone exception is Matt Harvey, who's revived his trade value since joining the Reds in May. Since he's due for free agency, he's as good as gone between now and Tuesday afternoon.
If the right offers come along, the Reds might also trade slugging second baseman Scooter Gennett and ace closer Raisel Iglesias. But there may no longer be a market for the former. For the latter, the Reds are likely to demand at least what the San Diego Padres got for Hand and Adam Cimber.
As such, things are pointing in the direction of the Reds keeping both and looking to take the next step in 2019. Going off what president of baseball operations Dick Williams told Bobby Nightengale of the Cincinnati Enquirer about raising payroll next year, that's the whole idea.
Cleveland Indians: Derek Dietrich Will Be Their Next Big Addition
8 OF 30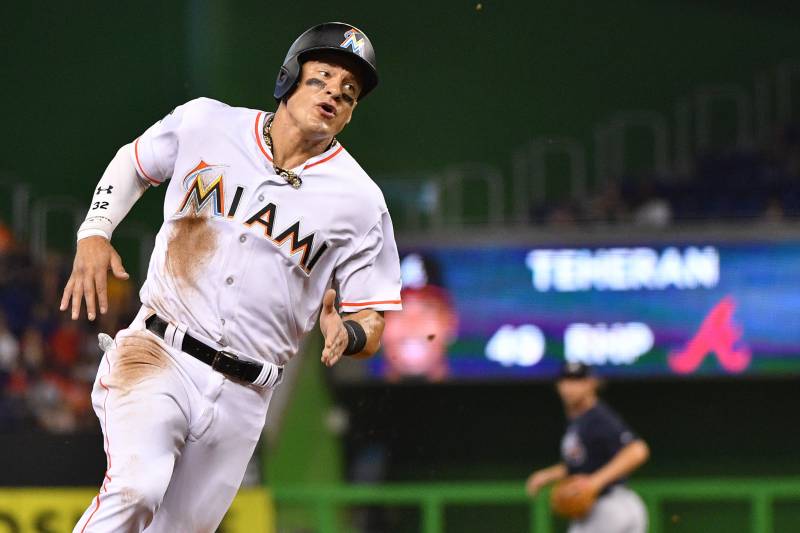 Mark Brown/Getty Images
With Hand and Adam Cimber aboard, the Cleveland Indians bullpen is a lot better now than it was in the first half of 2018.
Their next move must be to upgrade an outfield that's produced a total of 0.5 wins above replacement, according to Baseball Reference. According to Cafardo, their targets include Adam Jones, Curtis Granderson, Billy Hamilton and Derek Dietrich.
Dietrich is the one who's both readily available and a viable solution. He's a utility man who could play in the outfield and in the infield in Cleveland. He's also a solid hitter who has an .800 OPS this season.
The Indians also wouldn't be renting Dietrich, as his club control runs through 2020. In all, he's just the guy for them.
Colorado Rockies: They'll Let It Ride
9 OF 30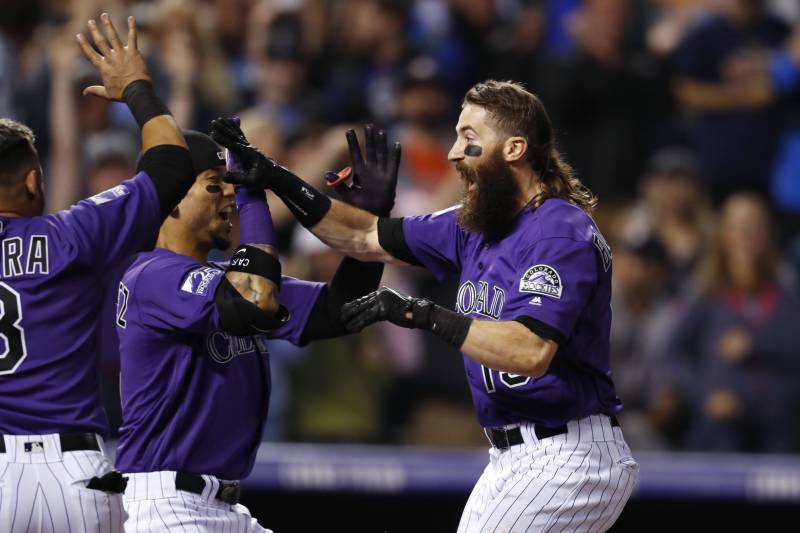 David Zalubowski/Associated Press
Even after trading for Seunghwan Oh and signing Santiago Casilla and Matt Holliday off the scrapheap, the Colorado Rockies still have plenty of holes they could patch before the trade deadline passes.
But will they have the motivation to do so?
After everything went to heck in an 11-16 June, everything is bouncing in the Rockies' favor in July. They're 16-5 for the month, and their offense (.846 OPS) and their pitching (3.19 ERA) share equal credit for that.
From here, the Rockies stand a chance of improving from within. Veteran right-hander Chad Bettis will come off the disabled list soon. They might also call on top prospect Brendan Rodgers to fill in at second base if DJ LeMahieu's injury issues persist.
All told, Colorado has excuses to let it ride.
Detroit Tigers: Nobody Will Move Them on Michael Fulmer or Nicholas Castellanos
10 OF 30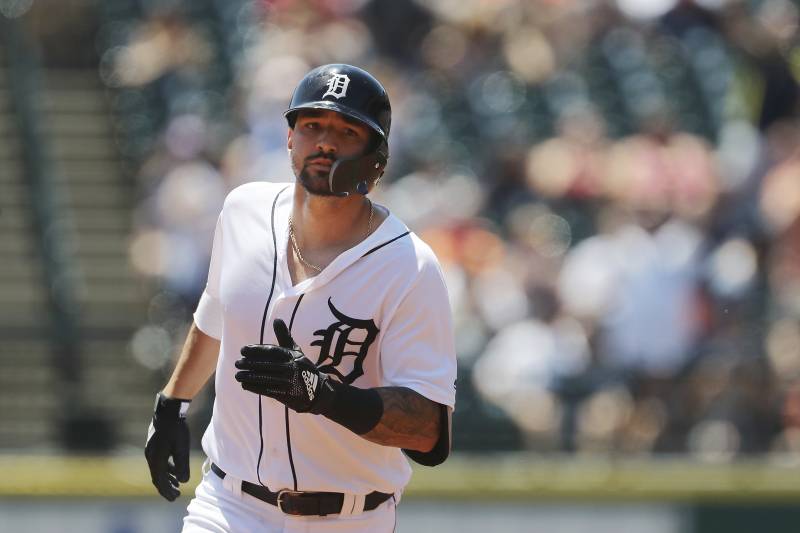 Carlos Osorio/Associated Press
Mike Fiers, Leonys Martin, Francisco Liriano and Shane Greene headline the competent role players the Detroit Tigers have to offer, but teams are probably most interested in Michael Fulmer and Nicholas Castellanos.
Still, don't count on either moving.
Fulmer is controlled through 2022, so the Tigers don't need to trade him unless somebody overwhelms them with an offer. Because the former American League Rookie of the Year was having a rough year even before he went on the disabled list, that's not going to happen.
It's more probable that the Tigers will trade Castellanos, who's due for free agency after 2019. But according to Jayson Stark of The Athletic, it'll require a "huge overpay" for the Tigers to move the slugging right fielder. Given that his overall value is hurt by his poor defense, no contender is going to do that.
Kansas City Royals: They're Done Dealing
11 OF 30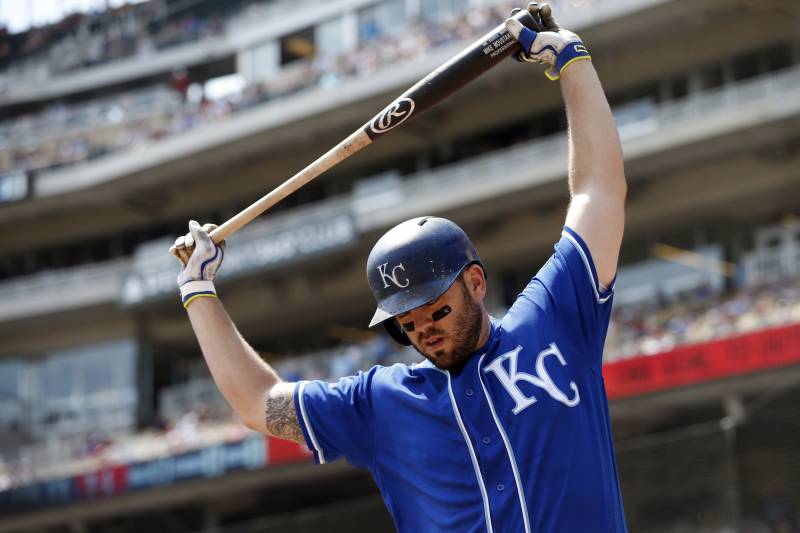 Jim Mone/Associated Press
The Kansas City Royals dealt Kelvin Herrera in June and Moustakas just on Friday.
With that, they're probably done.
Like the White Sox, the Royals are a rebuilder that's short on attractive rentals to unload. With Herrera and Moustakas gone, all they have left are Lucas Duda, Alcides Escobar, Drew Butera, Blaine Boyer and Jason Hammel, who's due a $2 million buyout. None of these guys has value for the Royals to cash in.
The best trade chips in Kansas City are Whit Merrifield and Danny Duffy, each of whom is locked up for the long haul. However, the Royals can wait for Duffy to further rebuild his trade value following his disastrous openingto 2018. And according to Heyman, they've already determined that Merrifield is staying put.
If so, that narrows the Royals' list of viable trade chips down to nil.
Houston Astros: They'll Stop at Ryan Pressly
12 OF 30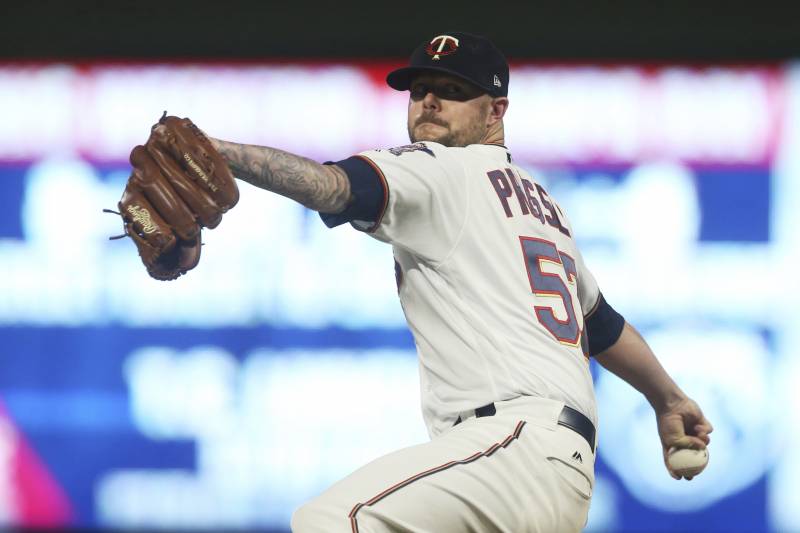 Jim Mone/Associated Press
The Houston Astros were busy last week, acquiring catcher Martin Maldonado from the Los Angeles Angeles and then acquiring right-hander Ryan Pressly from the Twins.
If it seems like the Astros still need a late-inning reliever, that's only because they haven't unlocked Pressly's full potential yet.
As it is, he already boasts a 3.51 ERA and 70 strikeouts in 48.2 innings this season. He thrives on the spin rate of his pitches, which is the highest of any reliever who's thrown at least 500 pitches. The Astros, of course, are notorious for their fondness of spin rate.
"He's somebody that we looked at pretty hard, and he fits how we like to pitch," manager A.J. Hinch said, per Brian McTaggart of MLB.com.
So in Pressly, the Astros have everything they could have asked for in a late-inning reliever. That should spell the end of their deadline activities.