It all comes down to this: the final day before Major League Baseball's July 31 non-waiver trade deadline.
This has been one of the busiest trading seasons in recent memory, as Manny Machado, Cole Hamels, J.A. Happ, Eduardo Escobar, Asdrubal Cabrera, Mike Moustakas, Zach Britton, Brad Hand, Jeurys Familia, Joakim Soria, Brad Brach and Nathan Eovaldi are among those who have already moved.
Nonetheless, there's still much to be determined before Tuesday's deadline passes at 4:00 p.m. ET. The idea here is to try to get ahead of it by predicting what each of MLB's 30 teams will do in the time remaining.
We'll go in alphabetical order by city.
Arizona Diamondbacks: They'll Bring Back Brad Ziegler
1 OF 30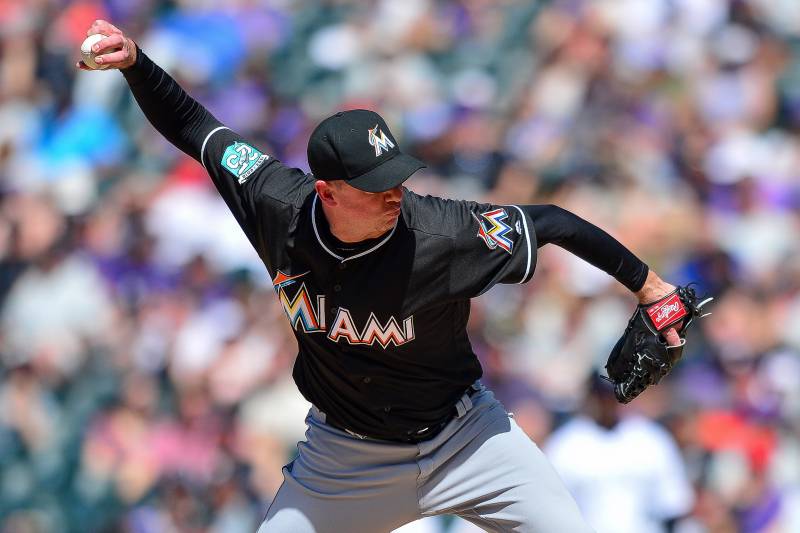 Dustin Bradford/Getty Images
The Arizona Diamondbacks scored a victory when they acquired Eduardo Escobar on Friday. Their lineup needed both his potent bat and his versatile glove.
According to Jeff Passan of Yahoo Sports, up next for the Snakes is a back-end relief pitcher.
Arizona's bullpen was excellent in the first half of the season, but it's slumped with a 4.47 ERA over the last 30 days. Although it doesn't necessarily need a relief ace to come in and be the savior, it does need a solid arm to take some pressure off Archie Bradley, Brad Boxberger and Yoshihisa Hirano.
A reunion with Brad Ziegler, who played in Arizona from 2011 to 2016, would be ideal.
His talent for inducing ground balls is very much alive, and it would fit well in a D-backs pen that's all about ground balls. Plus, it won't cost them much to rent him from the Miami Marlins.
Atlanta Braves: Their Efforts for a Blockbuster Will Come Up Empty
2 OF 30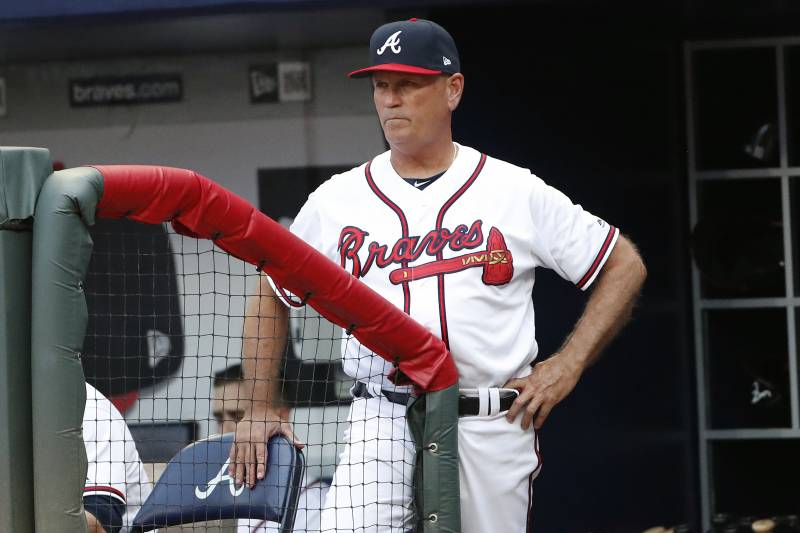 John Bazemore/Associated Press
The Atlanta Braves have already fortified their bullpen through trades for Brach and old friend Jonny Venters.
As a bonus, they didn't give up a single prospect to get either pitcher. That may be by design, as Joel Sherman of the New York Post reports that they now have their eyes on a blockbuster for Tampa Bay Rays ace Chris Archer.
The Braves are hardly alone in pursuing Archer, however, and they may not match up well with the Rays. According to Marc Topkin of the Tampa Bay Times, either a catcher or a power-hitting outfielder would be a good start in trade negotiations. The Braves have neither of those among their elite prospects.
Pickings are otherwise pretty slim among controllable aces who are realistically available. Since they aren't being pushed hard by the Washington Nationals in the National League East race, the Braves may just as soon leave good enough alone if they don't land Archer.
Baltimore Orioles: They'll Hold on to Dylan Bundy and Kevin Gausman
3 OF 30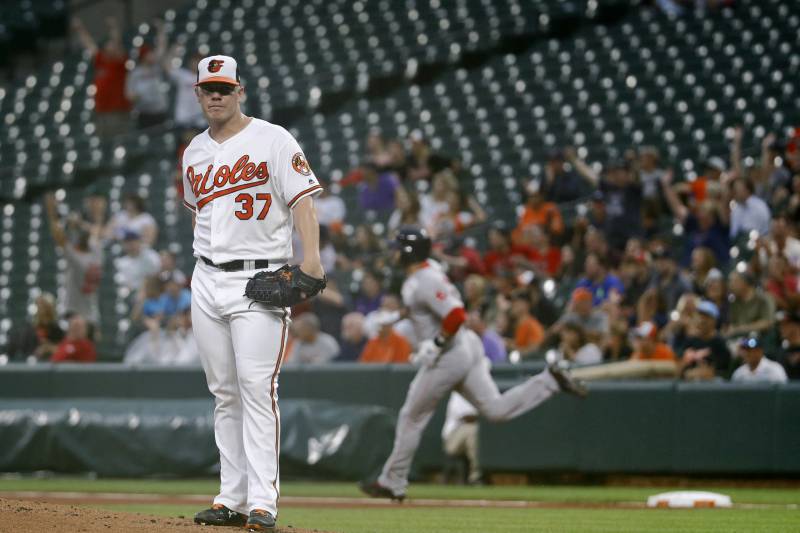 Patrick Semansky/Associated Press
With Machado, Britton and Brach already gone and Adam Jones reportedly (per Jon Heyman of Fancred) wanting to stay in Baltimore, the Orioles are pretty much out of attractive rentals to offer.
Thus, the focus has shifted to Dylan Bundy and Kevin Gausman, although nobody should count on either being moved.
The Orioles control Gausman through 2020 and Bundy through 2021, so they have time to wait for can't-refuse offers on each. And while the interest in both pitchers is out there, the question is whether any team values Gausman and/or Bundy as highly as the Orioles surely do.
Since both are having subpar years, that's unlikely. That'll be an excuse for the Orioles to hold on to both and see if things change this winter or next summer.
Boston Red Sox: They'll Load Up with Brian Dozier and Kirby Yates
4 OF 30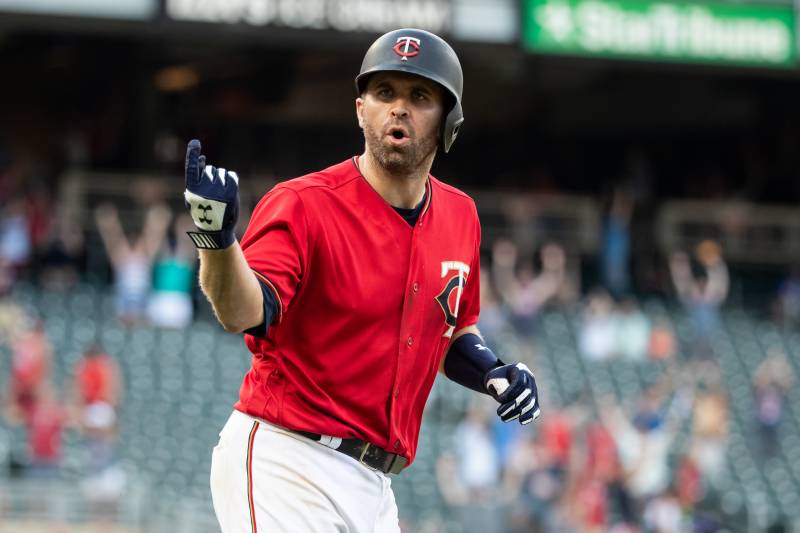 Brace Hemmelgarn/Getty Images
Since the Boston Red Sox are a championship-hungry juggernaut with notorious trading fiend Dave Dombrowski at the helm, they're probably not going to stop at Eovaldi.
So, let's put Brian Dozier and Kirby Yates in Boston.
The idea of the Red Sox acquiring Yates is nothing new around these parts. And according to Nick Cafardo of the Boston Globe, the Red Sox are very interested in the veteran right-hander.
Dozier, meanwhile, would be an ideal get for an infield that's missing Dustin Pedroia and Rafael Devers. And while it's "highly unlikely" that Dozier will end up in Boston, according to ESPN.com's Jerry Crasnick, it's recently become more likely by default.
With Escobar in Arizona, Moustakas in Milwaukee and Cabrera in Philadelphia, three potential landing spots for Dozier are off the board. That's an opening for the Red Sox to swoop in and steal Dozier from the Minnesota Twins, who need to move him before free agency calls.
Chicago Cubs: They'll Settle for Tyler Clippard
5 OF 30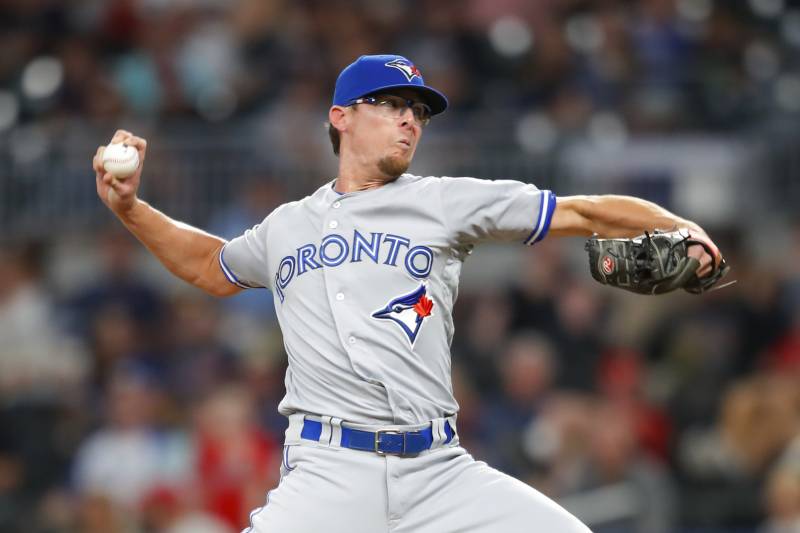 Todd Kirkland/Associated Press
The Cubs aren't going to make a bigger trade than the one they madeFriday, when they reeled in Hamels from the Texas Rangers.
They still need a reliever, however. For that, it makes sense to follow the blueprint that led them to Hamels: look for an accomplished veteran who could be energized after being inserted into a pennant race in Chicago.
According to MASN Sports' Roch Kubatko, Brach was one such pitcher who was on the Cubs' radar. Ziegler is another, per Joe Frisaro of MLB.com, but that ship will also sail if he goes to Arizona.
Tyler Clippard sticks out as a distinct possibility as a Plan C. He's a two-time All-Star who's on a cheap one-year contract with the Toronto Blue Jays, and he's turning in a solid year with a 3.81 ERA and 59 strikeouts in 49.2 innings. He'd fit the bill of a low-risk, high-reward buy for the Cubs bullpen.
Chicago White Sox: They're Done Dealing
6 OF 30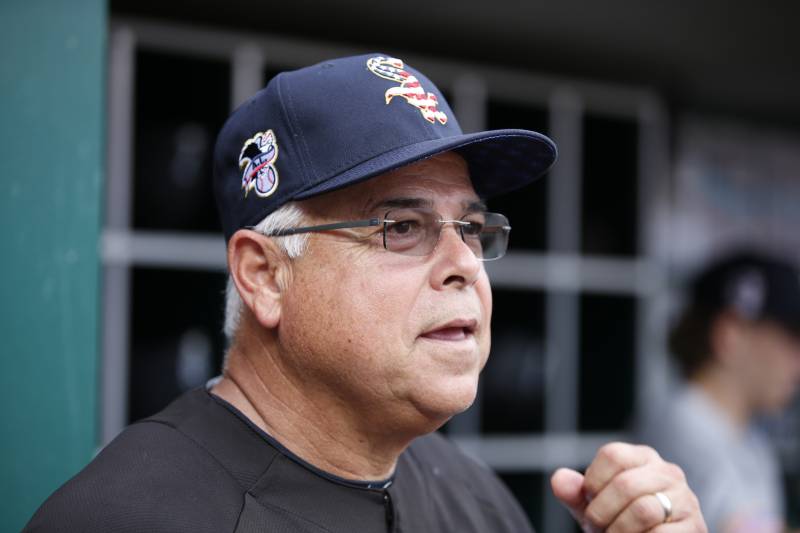 Gary Landers/Associated Press
Now that the Chicago White Sox have found a taker for Soria, their next move will be…
Well, nothing, actually.
The White Sox are the kind of team that should at least be looking to offload rentals. But on that front, all they have left to offer are two valueless pitchers (Miguel Gonzalez and Hector Santiago). They also have James Shields, who has a $2 million buyout coming up, but he's practically valueless.
Otherwise, the White Sox really only have Avisail Garcia and Jose Abreu, who are due for free agency after 2019. Garcia's value has been hit hard by the injury bug. Abreu's value is in better shape, but the White Sox are "strongly inclined" to keep him anyway, according to Bob Nightengaleof USA Today.
Ultimately, manager Rick Renteria's team will look largely the same on August 1.